Shopping Cart
Your Cart is Empty
There was an error with PayPal
Click here to try again
Thank you for your business!
You should be receiving an order confirmation from Paypal shortly.
Exit Shopping Cart
*Lak- en spuitwerk *Restauratie *Laswerk *Motorisering
| | |
| --- | --- |
| Posted on January 26, 2014 at 9:30 AM | |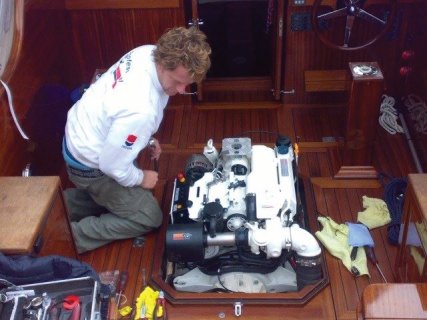 VW marine distributieriem vervangen.
Onderhoud tip: 
 vervang elke 1000 uur of 5 jaar de VW marine distributieriem 
(bron: http://www.adtbv.nl/nl/vwmarine/home.asp 
VW Marine
De beslissing van een van de grootste autofabrikanten ter wereld voor een aanzienlijke investering in scheepsmotoren was misschien niet voor de hand liggend. Terwijl ze een enorm en steeds toenemend succes hebben met hun krachtige dieselmotoren was een 'TDI' tot nu alleen op de weg bekend.
De wereldwijde automarkt is zeer groot, en de reeds meer dan 19 miljoen verkochte dieselmotoren uit het Volkswagen concern laten duidelijk zien hoe belangrijk deze hoogwaardige motortechniek voor hen is. Tegelijk is de markt voor scheepsmotoren klein. Exclusief maar klein.
Dat betekent dat er voor Volkswagen een bijzondere reden moet zijn geweest om eigen scheepsmotoren te ontwikkelen. En inderdaad, die reden is er. Die reden bent U.
Watersporters als u hebben hen uitgedaagd om de compromisloze Volkswagen-dieseltechniek ook voor jachten beschikbaar te maken. De Volkswagen Marine scheepsmotoren werden van ontwikkeling tot een realiteit. De voordelen voor u in het kort:
Slimme technologie
Opmerkelijk compact ontwerp met een laag gewicht.
Dezelfde geweldige loopeigenschappen die de direkt ingespoten dieselmotoren in Volkswagen personenauto's zo populair hebben gemaakt, met twee-traps inspuiting en jaren van ontwikkeling.
Enorme prestaties en een geweldig koppel over een breed toerenbereik
Elektronische motorcontrole-unit, speciaal ontwikkeld voor scheepstoepassing: Marine Diesel Control ofwel MDC.
Vernieuwende motorinstrumenten, ondermeer met boordcomputer
Aandacht voor detail:
Uitvoerige corrosiebescherming van motor en onderdelen, o.a. met speciale non-corrosieve bouten en bevestigingsmaterialen.
Meerdere lagen speciale 2-componenten lak.
Het verfijnde motorgedrag, ook bij lage toerentallen.
Minimaal onderhoud, opmerkelijke betrouwbaarheid en lange levensduur.
Onderhoudsvrije klepspeling met hydraulische klepstoters
Zelfspannende getande riemen, voor langere levensduur zonder naspannen.
Olie verversen slechts eenmaal per 200 draaiuren, of eenmaal per jaar. Kinderlijk eenvoudig door de elektrische olieaftappomp en door het verticale oliefilter met lekopvang. Olie wisselen met slechts een druk op de knop.
Maximale aandacht voor milieuaspecten
Minimaal brandstofverbruik, bespaart energie.
Lage emissie.
Geen zichtbare uitlaatrook onder het varen.
Voldoet aan de Bodensee II emissienorm (BSO II), zelfs bij dubbelmotorisering.
Voldoet aan komende emissienormen volgens EU 94/25.
Alle Volkswagen Marine motoren zijn geschikt voor gebruik van biodiesel (PME) als brandstof.
Bewust recyclebaar: vrijwel alle onderdelen zijn herbruikbaar of kunnen verantwoord worden afgevoerd.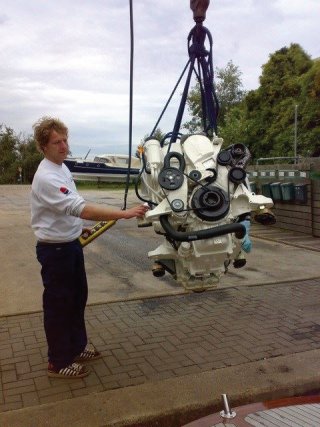 Categories: onderhoud
/